English Volunteers was founded nine years ago, and we are committed to integrating English into service-learning. Our students experience happiness in helping those in need, and by putting what they have learned at school into practice they get more confident and prepared for the challenges in their future careers. We put on dramas every semester at National Taiwan Library and other schools, and this year we invited students from Lyudao and Binlang primary schools to join our performances and other activities.
2019 English Drama
"English Train to Taitung" (July 15-18, 2019)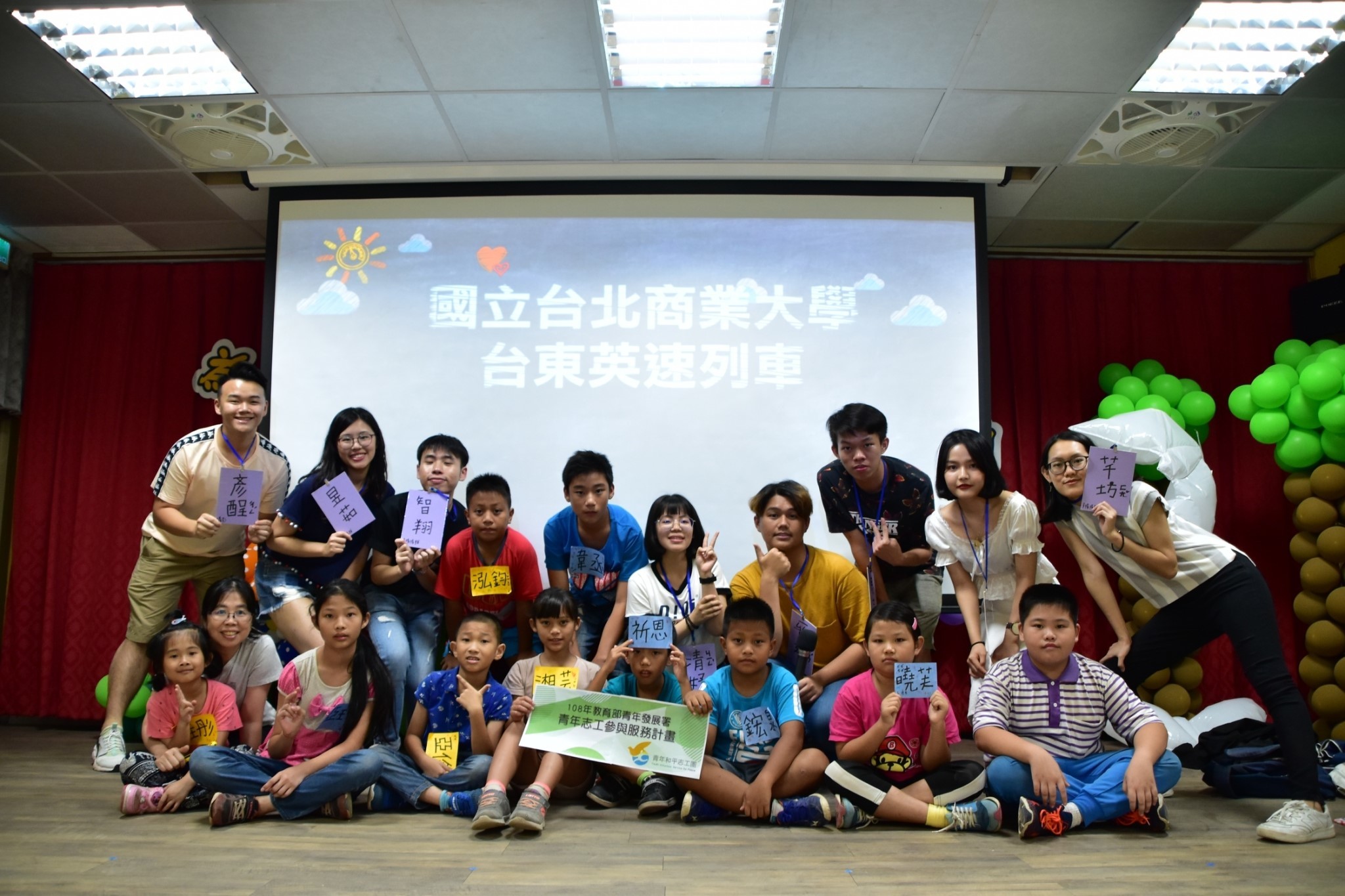 Performing King Lear at National Taiwan Library on November 30, 2019
A group photo of English Volunteer Club's members that put on Shakespeare's King Lear
Volunteers interacted with the children that came to watch the play and took a group photo together.